About Us
Company Details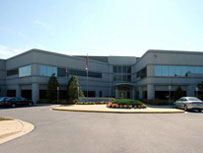 National Trail, Inc. is a full-service commercial property management firm serving the Frederick County area of Maryland. We currently manage approximately 200,000 square feet of prime office space, industrial/warehousing and retail. The company is family owned and was established in 1987 to provide management services for properties owned by our affiliated entities. We provide comprehensive services in the areas of leasing, lease administration, property maintenance, tenant fit-out, and financial reporting.

We are committed to providing exceptional service to our tenants, making their needs our first priority. We offer 24 hour-a-day, 7 day-a-week service for emergency situations to keep each tenant's mind at ease. For any task that is not our specialty, our relationship and history with many local vendors allows our requests to be answered promptly and professionally. We are very proud of our record of tenant retention.

For information on our professional management services, contact us today!